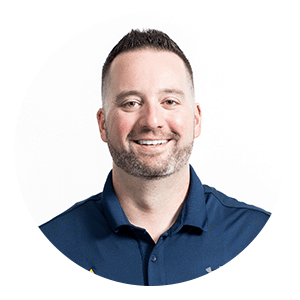 Dr. Nathan Fisher is a chiropractor who serves Bolingbrook and the surrounding communities in Illinois.
Dr. Nathan Fisher uses chiropractic care to improve the health and wellness in all areas of patients' lives, whether they are having problems with back pain or neck pain, or just want to start feeling better when they wake up in the morning. Dr. Fisher takes a "whole person" approach in chiropractic care, which means looking for the underlying causes of disease, discomfort, and pain, as opposed to simply treating the symptoms. Many seemingly unrelated symptoms often arise from imbalances in the spinal column, and Dr. Fisher will be able to determine the root of the pain and create a personalized chiropractic and wellness plan to suit each patient's individual needs. Under the supervision and care of our caring and skilled chiropractor, patients report higher functioning in all areas of their lives.
Dr. Fisher thoroughly enjoys seeing clients achieve their health and wellness goals. This isn't just getting rid of that 20 year nagging low back pain or the constant headaches someone is experiencing; this includes goals such as finally being able to pickup and play with their kids again, sleeping through the night for the first time in years, and having the motivation to finally accomplish and complete that long term goal of running a 5k. He takes pride in seeing his clients reach their fullest potential and truly living the life that they want to live.
 Dr. Fisher loves spending time with his wife, two daughters and son.  He enjoys traveling and experiencing what other areas of the country have to offer.  He's a huge Chicago Bears fan (for better or worse) and tries to make it to a game every year.  As an Eagle Scout, Dr. Fisher is always trying to help lead people in a direction that will not only help them solve their problems, but also benefit them long term.  More recently, he got back into swimming competitively again, working out consistently, and wants to be a healthy example for his family and his clients.
Dr. Fisher looks forward to meeting you soon to see what areas of your life we can help provide benefit towards.
Looking for a Chiropractor in Bolingbrook? Look no further!

See What Our Clients Say About Us